School Uniform
Grange Park Primary School uniform can be purchased online from the Baker & Son website: http://www.bakerandsonschoolwear.co.uk/ or by visiting their shop in Wellington.
Grey or Black Trousers/Skirt or Pinafore.
White or Red polo shirt.
Red sweatshirt/cardigan.
Red fleece jacket (optional).
Grey or White ankle socks (summer) .
Grey or black tights.
Red and white/check summer dress.
PE Kit
White t shirt
Blue or Black shorts
Trainers
Dark Blue or Black tracksuit or
jogging bottoms and sweatshirt.
Water bottle.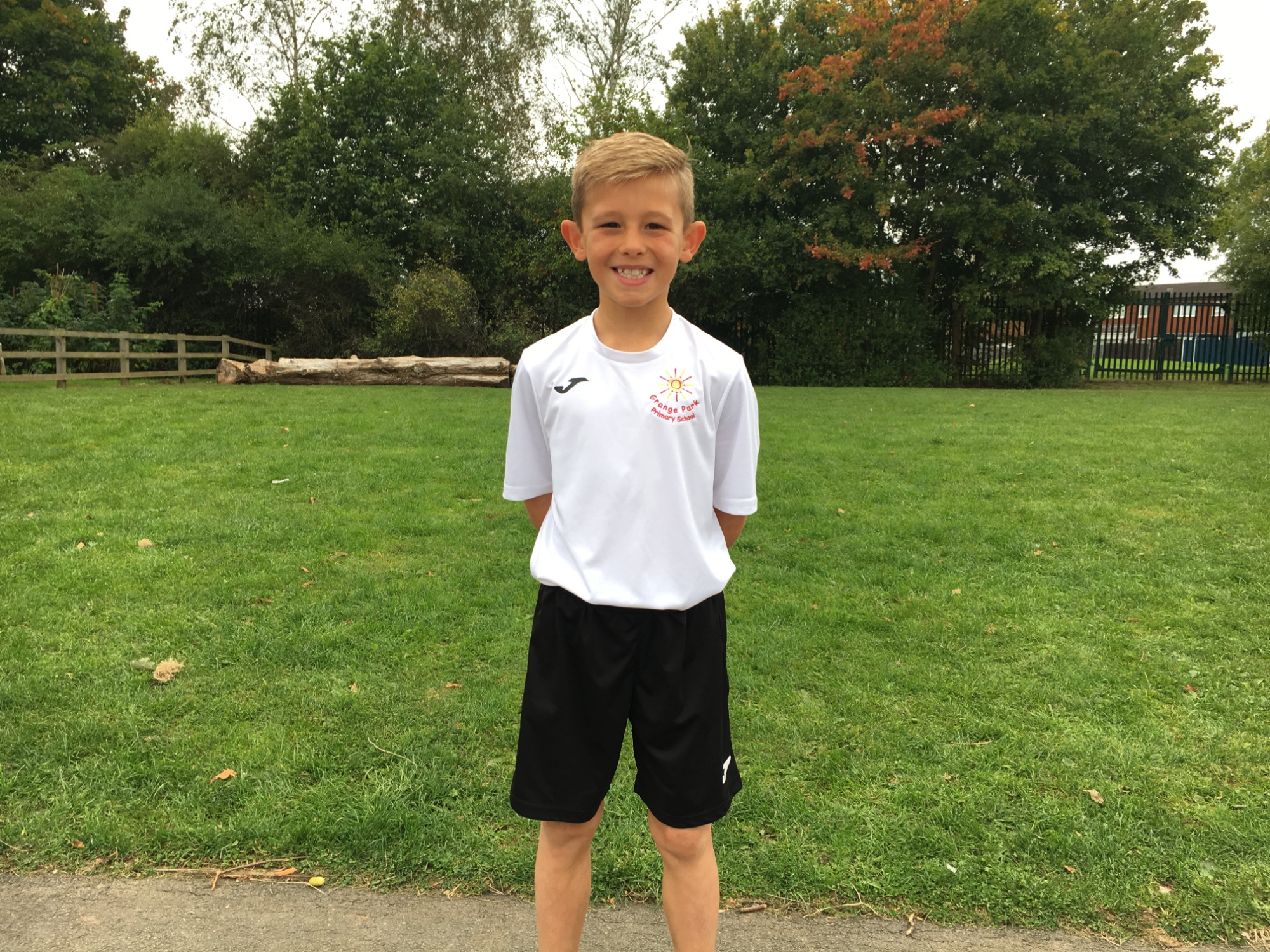 Trainers
We do not allow trainers to be worn during the school day- suitable shoes are expected to be worn by boys and girls, they are cheaper and represent better value for money.
Jewellery
Should not be worn to school, especially earrings, watches and rings, which are a safety hazard to both your own child and others. The school cannot take responsibility for any valuable items- these should be left at home. Earrings must be removed / taped over during P.E.
Haircuts
We appreciate that fashions in haircuts are constantly changing and schools have to cope with trend. However, students should not have cuts or styles that are extreme or below a number 2. Long hair should be clean, tidy and be tied back. Extensions and patterns shaved into hair are not allowed.
Book Bags
Grange Park book bags can be purchased from the School office. Any items not in stock, may take up to 4 weeks to be delivered.